National Fitness currently has seven highly skilled personal trainers!
We are currently offering One FREE presonal training session when you sign up for a membership!
Jim Johnston is the owner of National Fitness and also an outstanding personal trainer certified by the American College of Sports Medicine and IPFA, he has 20+ years of experence, is a head football coach, Physical Education and health teacher, certified Youth Coach and lastly has multiple success stories from his clients!
Nikki Crawford, former cheerleader for the San Francisco 49er's! Nikki holds many Titels for fitness competitions such as MS FITNESS USA in 2011 and is extremly certified to help you reach your goals!
Hi, I'm Tisha! I'm an ACE Certified personal trainer and have been a member of NFRC for going on 6 ears now! I found my passion for fitness here on the weight floor, as I was never very sports-oriented in school. I believe exercise and good clean nutrition are extremely important to not only your overall physical health, but your mental health too! That's why I started Uplift Fitness, to strengthen your body AND mind. Fitness isn't just about looking good after all, it's mainly about feeling good.
Education: ACSM certified PT, A.C.E. certified PT, Associates in Para medicine, minor in Fire Science, extensive studies in Anatomy and Physiology.
Focus: My focus is you! I want to know you on a personal level to better help achieve your goals and aspirations. Beginning with an consultation, together we will go over you in a whole; your lifestyle, your eating habits, sleep schedule, gym knowledge and your fitness priorities so I can custom tailor a regimen inside and outside the gym. Whether it be weight loss, muscle gain, contest prep, or overall improved health together we can get there! My focus will be to educate you about various machines/equipment, workout regimens and splits, meal prep and proper nutrition and proper form/biomechanics and safety. With my focus and your determination success is on the horizon to make you better everyday in improving your health , longevity and lifestyle and all the while looking good while doing it!
About me: Born March 1980, native of Utah, moved to Oregon around 6 years of age. Started my journey in health and exercise at age 14 and  was addicted, for 26 years now I have never stopped learning, adapting and trying new things with health and wellness. Attended Southern Oregon University in a wrestling scholarship where I studied business and sports medicine, from there I transferred to Rogue community College to obtain a degree in Para medicine. I am currently an NPC competitor and routinely compete in bodybuilding shows amateurly with aspirations of achieving pro status. In  2016 I decided to start a personal training business (STEEL THERAPY) to extend my knowledge of safety, equipment, proper technique and form of weight lifting, biomechanics, nutrition, meal prep and supplement consultation. Health and well being is a lifestyle! Are you ready to join me??
My name is Jace Ginestar and I am a Certified ACE Personal Trainer. Born and raised in Oregon  and spend most of my time in the gym and outdoors. Getting fit and healthy physically, mentally and emotionally has been the main focus of my life. It's not just about the time spent in the gym it's what you do while you are at the gym that will translate into the things in life you enjoy doing. Have to be willing to do what others don't to get the results others won't. Love to get started and start building towards your goals.
I am Gabby Herting, I am a NASM Certified personal trainer and former D2 javelin thrower. My passion for fitness started in high school and continues to grow the more I accomplish. I have extensive experience in strength training, sports performance, and weight loss. Finding a program that works for whatever your fitness goals are is what I am for.
When I'm not training myself or others, I am going on adventures with my husband and our two lab mixes.
I am here and ready to help you take the next step in your fitness journey, let's do this!
Who am i? I graduated from high school locally and got a bachelor of communications at Oregon Tech. I have dedicated my life to a healthier lifestyle and I'm striving to provide the same opportunities for others. I started my fitness journey in May 2020 and I have successfully lost 50 pounds and kept it off the healthy way. Thank you National Fitness for the opportunity that you have provided me to help others. 
Who am I? My name is Clarence Gentry, and at one time I was 637 pounds. I had two strokes, diabetes and a failing liver, all caused by obesity. I was a shut in afraid of my own shadow. If I can lose 400 pounds and put my diabetes in remission, I can help you find High Expression of yourself!
More about me:
Degree in Food Science at the University of Hawaii
Associate's degree in culinary arts at the California Culinary Academy
ACF CEC (certified executive chef)
ISSA Certified personal trainer
ISSA Certified Nutritional Specialist
ISSA Senior Fitness
Diabetes Maintenance 
Pre and post Bariatric Fitness
Weight Training 
Weight Management
Cardiovascular training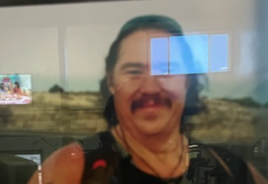 Molly Phair is a Functional Nutritional Therapy Practitioner and NASM Certified Personal Trainer. She works full time as a Nutritional Provider at One Peak Medical Clinic, run a group personal training bootcamp here at NFRC and also owns and operates her own online practice @ www.mollyphairphitness.com. Her focus is on enabling men and women to become their own health care advocates and to seek for root cause wellness over symptom suppression and short-term fixes. She works with her patients and clients to create individualized nutritional, lifestyle and supplement protocols that will address their specific needs. She has a passion specifically for helping her clients find healing and relief from stubborn weight loss, poor gut health, diabetes and mood disorders. Molly has always had a love for fitness, but found her passion in nutrition after dealing with her own personal health struggles. From her mess came her message and fire to help others find lasting wellness and health through nutrition-the ultimate medicine.
We would love to set you up with any of our certified trainers.
commit to health and fitness